For the Protection of Little Mountain Park
---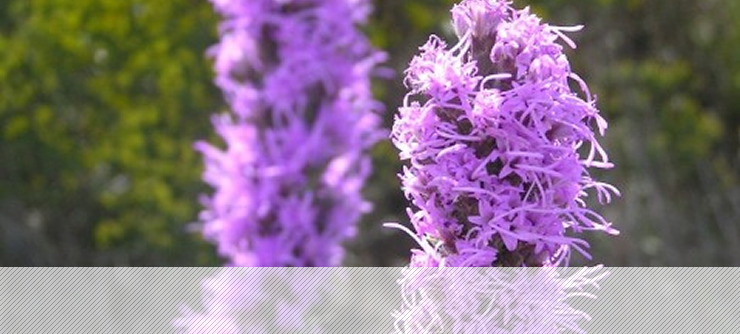 02/01/20
City of Winnipeg - Public Engagement News Coming up in 2020
Happy new year! Here are some upcoming projects and phases of engagement planned for in 2020. We hope you'll join us!
Wolseley to Downtown Walk Bike Project Phase 3
Phase 3 of the Transit Master Plan
Urban Forest Strategy *new
Next phase of Moving on Marion
Lord Roberts Community Traffic Study Phase 3
Residential Infill Strategy Design Guidelines Round 2
Transportation Master Plan 2050 *new
Winnipeg Recreation and Parks Strategies Phase 2
Residential Food Waste Collection Pilot Program *new
--------------------------------------------------------------------------------
New Year, New Look, New Opportunities
Take a moment to register for engage.winnipeg.ca (or en français at participe.winnipeg.ca). Registering for Engage Winnipeg allows us to keep you updated on projects that matter most to you as we transition towards this platform for online engagement and updates. The one-time registration process is short and doing so will give you access to all discussion forums, surveys, polls, and other input opportunities.
We will be using this new online engagement platform more and more in 2020 so stay tuned for ways to be part of this online community.
--------------------------------------------------------------------------------
How can we help?
Did you know there are a number of ways we can accommodate those who may need alternative access to engagement or information? Some of the ways we an help include:
Accepting feedback submissions by telephone survey;
Offering American Sign Language at in-person events;
Offering tactile maps and/or images.
Visit winnipeg.ca/public engagement for the full list. We strive to reduce barriers to participating in public engagement opportunities in a number of ways. If you are ever unsure of how to get involved or are having trouble accessing an engagement opportunity, please contact us at 204?986?4243 or City-Engage@winnipeg.ca.
--------------------------------------------------------------------------------
We look forward to another year of connecting with you and hearing about
your community and what you value most.

--------------------------------------------------------------------------------

This newsletter is sent out every other Thursday. We strive to promote events at least two weeks ahead through other means such as newspaper ads, social media, and direct mail.
Connect with us
Follow us on Facebook: facebook.com/CityofWinnipeg
Follow us on Twitter: twitter.com/CityofWinnipeg
Share this mailing with your social network by clicking on the appropriate link: Facebook Twitter

Related
Office of Public Engagement
OurWinnipeg
winnipeg.ca
Unsubscribe
If you do not want to receive these emails anymore, unsubscribe.

Please do not reply to this email. This e-mail was sent from a notification-only address and replies are not monitored.
Mailing address: City of Winnipeg, 510 Main Street, Winnipeg, Manitoba, Canada, R3B 1B9
Privacy Statement
The City of Winnipeg values your privacy. We do not sell or share your personal information with third parties. You are receiving this email as a result of your signing up for the Public Engagement newsletter at a City event, or as offered on the City of Winnipeg website. You may unsubscribe or change your subscription options at any time.


01/29/20
The board members of Little Mountain Park Dog Club (LMPDC) were daily users of the park. We formed in 2012 and incorporated in 2013 in response to a threat to the park when plans were released showing that an extension to Chief Peguis Trail was going to bisect the park and eliminate the official off leash space. This was planned in order to benefit the growing Centreport inland port project being promoted by the provincial government. Learning that we could only be recognized and interact with the City (as owners of the land) by incorporating, we did so and worked to establish links with city council members and city employees.
For seven years, we worked directly and also as founding members of the Winnipeg Network of Dog Owner Groups (WINDOG). The planned route for Chief Peguis was modified to preserve the park and raised the possibility of increasing the footprint of the park in time. Winter garbage removal, City trail clearing, and improved Richardson ground squirrel remediation all became part of the efforts to improve the park for dog walkers. Through WINDOG efforts were made to elevate the status of dog walking as a desirable activity to be promoted and spaces preserved and increased.
As happens in life, the members of the board have found themselves with other commitments and obligations and club activities could no longer be prioritized. Fortunately, there is another group with similar goals that continues. Having two groups was sometimes counter-productive and it became clear that the park does not require two advocacy groups.
As a non-profit, we are required upon dissolution to disburse the clubs assets to a like-minded organization. We have selected Little Mountain Park Conservancy Group. They have agreed to accept the funds accumulated through fund raising for park use, and the event canopy will be donated to WINDOG.
We treasure the park and the fantastic experience we've had through club activities and we wish the current organization much success.
Hi Jordan:
We are sorry to hear that LMPDC efforts are coming to a close. However, we completely understand how priorities change in life – I think it was John Lennon who said that "life is what happens when you are busy making other plans". We thank you for all of the important work you both did for the park and appreciate your strong voice in dealing with the City regarding park issues.
We will gratefully accept the club funds. Rest assured, we will make sure they are put to good use for the park. We will certainly post your notice on our Facebook page for the Conservancy Group and also the LMPPOA website.
We hope you had a wonderful Christmas and New Year and are looking forward to life's adventures in the coming year. If you ever have any questions or concerns regarding the park, please feel free to contact us. We will be more than happy to fill you in to what is going on. Hopefully, we will see you around the park from time to time.
Take care,
Lloyd
Update and Reminder
Join the Save Our Canopy email campaign by calling on the Mayor and Councillors to increase the forestry budget by $7.61 million, the shortfall identified by the Parks and Open Space Division in 2019.
Thank you if you already sent a letter - You can still send a reminder - The letters sent did make an impact
The "$7.61 million" request for the urban forest budget was specifically acknowledged at the Standing Policy Committee on Protection, Community Services and Parks (Dec 4, 2019) where it was recommended "to the Budget Working Group that it be considered during the preparation of the 2020-2023 Multi Year Budget".
The job is not finished as the $7.61 million request for the urban canopy must make it to the final budget.
Important Dates -
Friday, March 6 – 1:30 pm
Draft budget will be released at Executive Policy Committee Meeting (including urban forestry budget) (More info here). Opportunity to see if $7.61 million is in the forestry budget.
Friday, March 13, 2020 – 9:30 am
Standing Policy Committee on Protection, Community Services and Parks (Forestry) – Opportunity for public to speak. Register by 4:30pm the day before the meeting.
Thursday, March 19, 2020 – 9:00 am
Executive Policy Committee Meeting (Special Meeting) - Opportunity for public to speak

What you can do:
Go to https://saveourcanopy.com/ to email Mayor Bowman and your councillor (If you already emailed a letter you could send a personal reminder).
Share the email on social media, using the hashtags #saveourcanopy, #winnipegpoli and #winnipeg.
Share this email directly with as many contacts as possible.

The more people we have reaching out to our elected officials, the louder our voice for Winnipeg's trees will be. The importance of trees is recognized as being of value to Winnipeggers from all areas of the city.

Thank you for your help on this urgent issue.

Ron Mazur
Pam Lucenkiw
Co-Chairs, OURS-Winnipeg
Facebook @OURS_Winnipeg OURS-Winnipeg.com
Good morning Lloyd,
I'm responding to an email inquiry you sent earlier this month about the Chief Peguis Extension West Preliminary Design Study. My apologies for the delay, however the project you're looking into completed preliminary design in 2018. In direct response to your question, there are no plans for further meetings on this project. To share a little more about the project status, there are no current plans to proceed with further design and construction at this time. The project is currently on the City of Winnipeg's Unfunded Major Capital Projects list which can be viewed here: https://winnipeg.ca/infrastructure/major-capital-project-oversight/unfunded-major-capital-projects.stm#6
If you would like to review the preliminary design and the public engagement report please visit winnipeg.ca/chiefpeguistrail
Please let us know if there is a specific piece of information you're looking for and we will do our best to help.
Thanks,

Natalie Geddes
Public Engagement Officer
Office of Public Engagement
Customer Service and Communications
Telephone: 204-451-1841
Email: nataliegeddes@winnipeg.ca
Website: winnipeg.ca
Address: 4th Floor , 510 Main St., Winnipeg, MB R3B 1B9
Rules Apr. 11 2020
Hi all, I asked City council about the social distancing rules and here was their response
Good morning Councillor
People will be required to maintain social distance and will not be able to gather in groups of more than 10. That will also apply in dog parks and in places like Little Mountain.
Thanks.
Felicia Wiltshire
Director, Customer Service & Communications
Customer Service & Communications
City of Winnipeg
June 10 2020

Hope you are out enjoying Little Mountain Park.

The following is some info we came across in the Agenda for the Protection, Community Services and Parks. There are three agenda items (5, 6, & 7) related to parks, trees and greenspace which may be of interest to you and Little Mountain Park Group as reference material.

The meeting at City Hall is tomorrow June 10 http://clkapps.winnipeg.ca/dmis/ViewDoc.asp?DocId=19963&SectionId=&InitUrl= It can be viewed live or just read the reports

Agenda item #5 Winnipeg Tree Canopy
Agenda item # 6 List of parks and natural areas to be protected.
It is anticipated this report and recommendations will pass on June 10.
The province makes the final decision as to what to include for protection.
There is some good language in the documents about protecting natural areas and alignment with city planning documents and climate action plan. (too bad the acres of protected areas weren't provided).

"Pathway to Canada Target 1" is referenced in the parks preservation document. It is found at https://www.conservation2020canada.ca/home "One with Nature: A Renewed Approach to Land and Freshwater Conservation" A Report of Canada's Federal, Provincial and Territorial Departments Responsible for Parks, Protected Areas, Conservation, Wildlife and Biodiversity
Jointly developed by federal, provincial and territorial governments.

A useful reference for all the groups looking at protecting greenspace and corridors in and around the city.

<undefined.png>

Agenda item #7 re agreement with Tree Canada for the million tree challenge.
Pam
If you haven't watched it yet they start discussing parks at 2:38 https://www.youtube.com/watch?v=MOUhLP9dCGg
Is it time for an urban forest bylaw? - Winnipeg Free Press
Michele Kading 2016 The Lance
https://www.winnipegfreepress.com/our-communities/lance/correspondent/Is-it-time-for-an-urban-forest-bylaw-403408106.html



Parks are for nature, not profit
Our provincial parks need your love and attention like never before.
The Manitoba government is looking for ways to privatize and divest from provincial parks at a time when we need them most. This Request for Proposal is asking a consultant to examine 76 Manitoba provincial parks and build a business case for parks while examining privatization and divestment — and building amusement parks.
Parks are not a business model.


Write now to protect our parks!




Divesting, privatizing, monetizing parks is a dereliction of duty from Premier Brian Pallister's Progressive Conservative government. And hiring a consultant to do it, while axing the staff in Manitoba's Conservation and Climate Department who know how parks need to be expanded is incredibly insulting and demoralizing.
This is the worst idea I have seen in my 16 years with the Wilderness Committee. In fact, this is the first time since the Manitoba government signed on to an international agreement to protect nature and biodiversity in 1992 that we are actively moving away from that goal.
Our parks have taken care of us during a time of profound need: the COVID-19 pandemic and our physically-distanced summer. And we'll rely heavily on them next summer too. This is just one of the many benefits of having parks. Parks help the climate, preserve biodiversity, and keep us healthy — all for very little cost or effort.

Write Now!


Please write a letter right now to protect our parks. Manitobans do not want privatization. We want increased staffing, increased funding, increased services and more parks. This is the future that scientists tell us we need. Let's not deny parks the care they need.

For the wild,



Donate | Volunteer | Take Action